Our interdisciplinary team is global in reach, with roots in Egypt and Canada.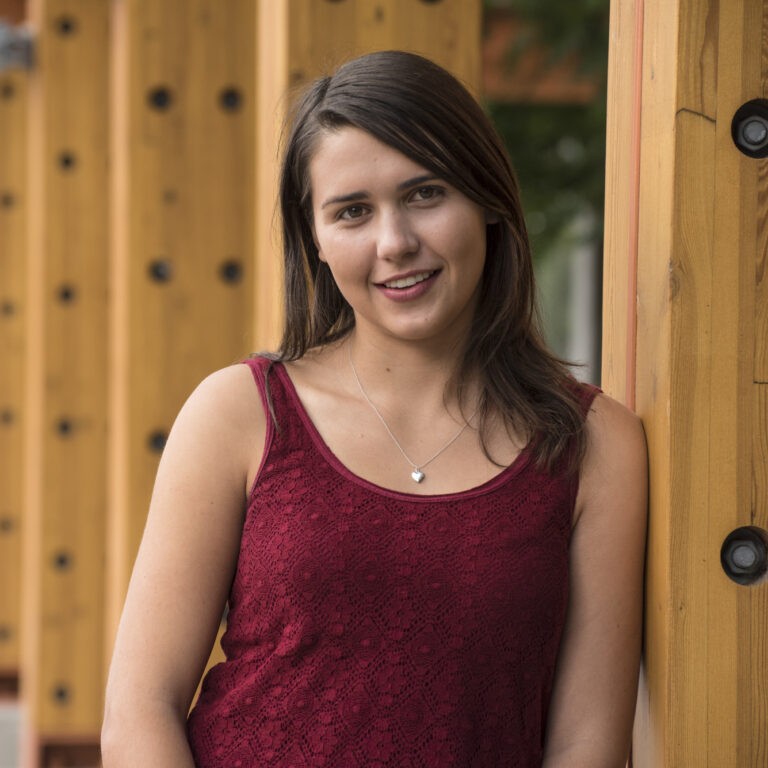 Matilda Taylor is third year medical student at UBC's Island Medical Program. Prior to this, she was a laboratory research assistant at the BC Center for Excellence in HIV and Aids and graduated from Quest University Canada. She focused her studies on microbiology and immunology. Her interest in global health and infectious disease led her to learn about Trachoma. Her passion for bringing awareness to this issue was sparked by the realization that there are millions of people unnecessarily losing their vision and suffering from the debilitating effects of a disease that is preventable and treatable. This ultimately led to her co-founding Collaborative Vision Foundation. 
Vice-President, Board Member
Yassin Nayel is a resident physician at the SeaMar Community Health Centre, a research fellow at the Dana Centre for Preventive Opthalmology at Johns Hopkins University and has been selected by the American Academy of Family Physician as an Emerging Leader Institute Scholar. Yassin has a deep interest in primary care, global health, and the social determinants of health. Growing up in Cairo, Yassin found his passion for helping others, while volunteering with organizations working towards eradicating preventable blindness in rural Egypt. He is constantly working with the aim of providing equal treatment of infectious diseases worldwide. As a co-founder of Collaborative Vision, he is a driver helping to bridge the gap between countries and cultures. His care for this issue drives us constantly to turn words into action.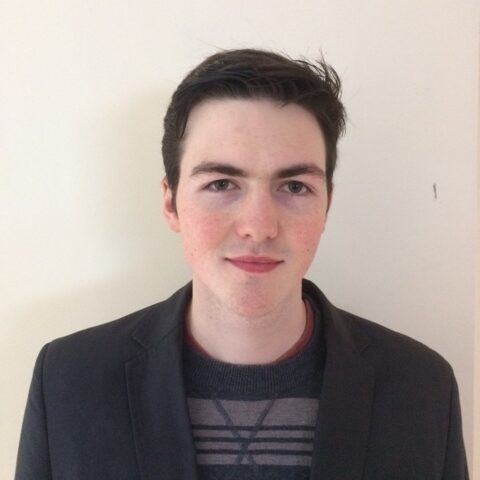 Ned Taylor works for the Virginia Department of Transportation and WSP. He attended the University of British Columbia for his degree in Civil Engineering. He is constantly pushing himself to embrace uncomfortable situations to grow his abilities and meet new people. When not immersed in his work, you can catch him outdoors, playing the piano, or building a canoe out of concrete. His passion for using technology to create positive change in the world is what led him to join Collaborative Vision as Treasurer.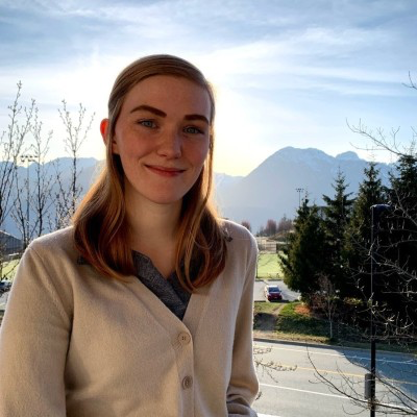 Sidney Sponer is a Master of Art's student in English and Film at Wilfrid Laurier University in Waterloo, Ontario. She recently graduated from Quest University Canada where she focussed on literature and cultural studies. Her interest in healthcare is rooted in an understanding of the social factors which lead to issues with prevention and treatment of disease. Her experience working with non-profits throughout B.C. and in communications work at Quest University have culminated in her position as Secretary on the board of the Collaborative Vision Foundation.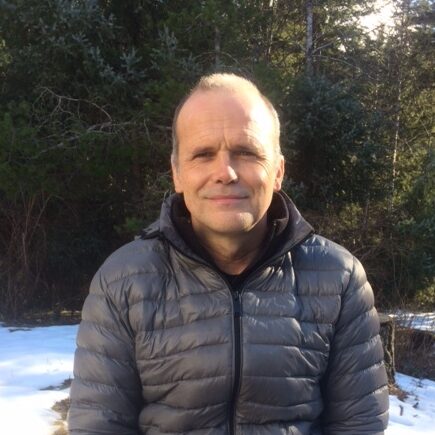 Over the past 25 years Dr. Taylor has been a consultant to the wastewater treatment industry.  He has worked towards raising wastewater treatment standards and gained an appreciation of the health aspects of wastewater treatment.  The condition of wastewater that we dispose of in our natural environment has both environmental and human health ramifications.  He is grateful to have this opportunity to serve on the board of directors in recognition of the high standard of health that he and his community enjoy.  He hopes that one day we will all have the same level of health care that is available here in Canada.   Much of his free time is spent slipping off rock faces, turning around before confronting difficult mountain passages or being sea sick on sailboats.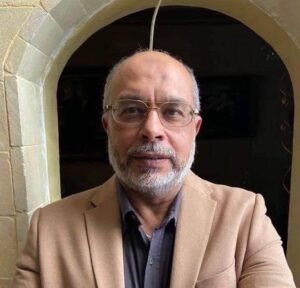 Amr Nayel, MD, MSc, MBBCh
Dr. Nayel is our ophthalmologist on the ground in Egypt.  Dr. Amr Nayel is a vitreoretinal specialist in Cairo, Egypt. With over 35 years of experience in ophthalmic surgery, he is one of the most well-known and respected names in ophthalmology in Egypt. Upon graduating from Cairo University, he completed his residency training under the guidance of Dr. Bahy-El-Dine Shalash, the former chair of the ophthalmology department. He pursued his fellowship in vitreoretinal surgery at the esteemed Wilmer Eye Institute at Johns Hopkins University and later became a fellow of the Royal College of Surgeon in Edinburgh. Currently he is the President and Chief Medical Officer at the Nayel Eye Center. 
Dr. Nayel generously donates his time and clinics partnering with Collaborative Vision targeting advanced trachoma cases. Whether that be by donating resources at the clinics, diagnosing patients,  or coordinating surgical procedures for patients at hospitals, Collaborative Vision is grateful for the opportunities his support provides. His expertise, generosity, and enthusiasm greatly facilitates our goal to fund high quality trachoma diagnosis and treatments for those unable to afford it.